Good morning:) Yesterday I had a photo shoot cancel because the weather was just sooooo cold. I was really looking forward to working with new people:( and I really wanted some pictures to edit. So, I asked my hubby, Brian to take some pics of me. He wasn't too excited because he said I would be too bossy..lol. So, I threw in some homemade oatmeal cookies to seal the deal. I've been debating on wether or not I should have a picture of me as a header or a picture I've taken so people can see my work as soon as they look at my blog. I'm shaking things up a bit, well, not really, but just go with me on this one...I'm putting some pics of me up. I'm going to leave it up for a few days and see if it grows on me. Let me know what you think...I value your opinion!!!! Have a great Sunday:) - Evie
Here's a few I liked...
This one we just could NOT get my whole body in....I'm only 5'3" so go figure. I do like my hair in it though:)I was actually breaking out into a sweat, he had me jumping so much..lol.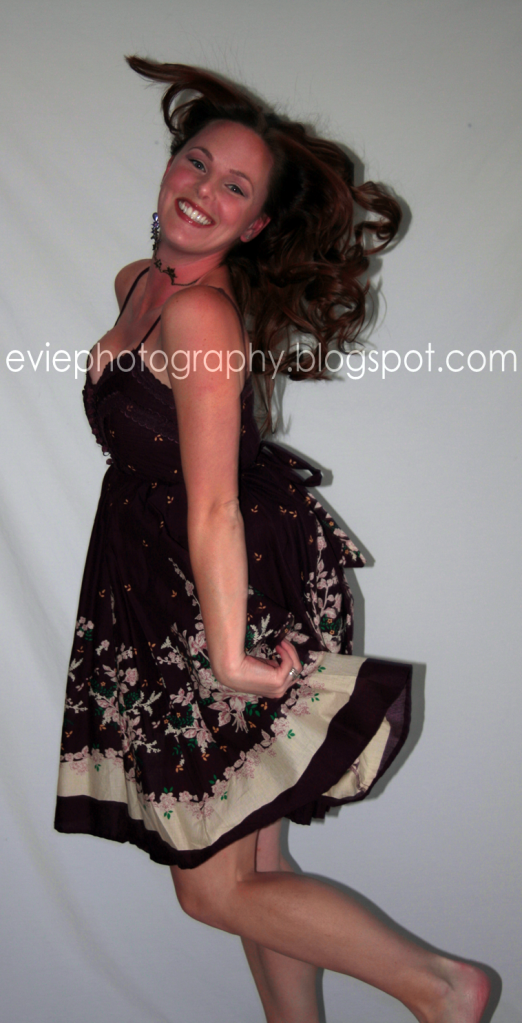 If you've never met me, let me just say....I'd love to take your picture and make you laugh. If I can do both at the same time, my job is complete:)
Brian, thanks for taking my pictures...I love being the center of your attention;) xoxo
Pin It