Yesterday was the last day of winter vacation for Hayden. I wanted to just take it easy and play with the kids. I'm not sure how this happened, but when I want to just relax with the kids I end up baking with them. I didn't really have anything planned, so when Brian called from Wal-Mart I was thrilled. "Please buy a white cake mix for the kids and I." I said. Ladies, let me just stop right here. When you ask your husband to buy a cake mix, don't assume he's going to buy icing too;) Brian was nice enough to buy the cake mix and before I knew it, he was home. The kids were thrilled and so was I b/c I had an idea:) What would happen if I use all the colors of the rainbow in the cake mix?! And, thanks to Wilton colors I was able to:) But, I didn't have icing....but I did have a bag of powdered sugar.....waala...presto, a perfect kids last day of winter vacation crazy cake!
First, I pulled down all my Wilton colors I owned. I'm ashamed to say, I own more than the picture shows.
I grabbed six mixing bowls, poured some batter into each one and dropped a few colors in. Then I addded a toothpick so the kids could stir it in. I had to get my name in at least one pic;) Don't hate.....:)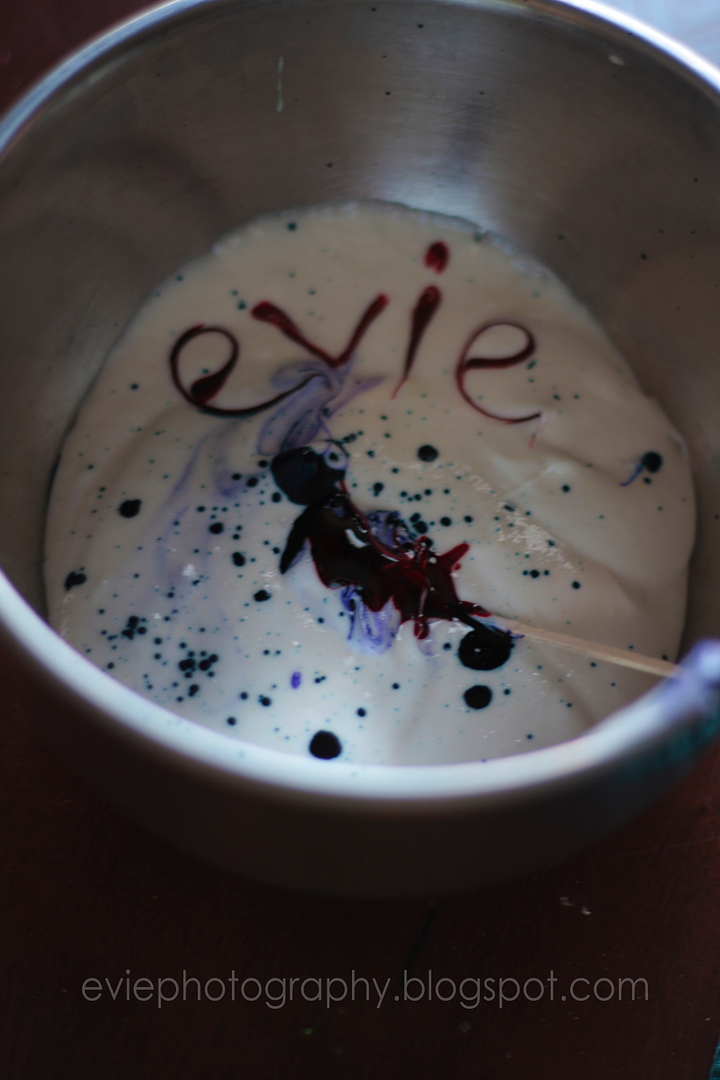 "Kids, smile for mommy, pleeeeease?"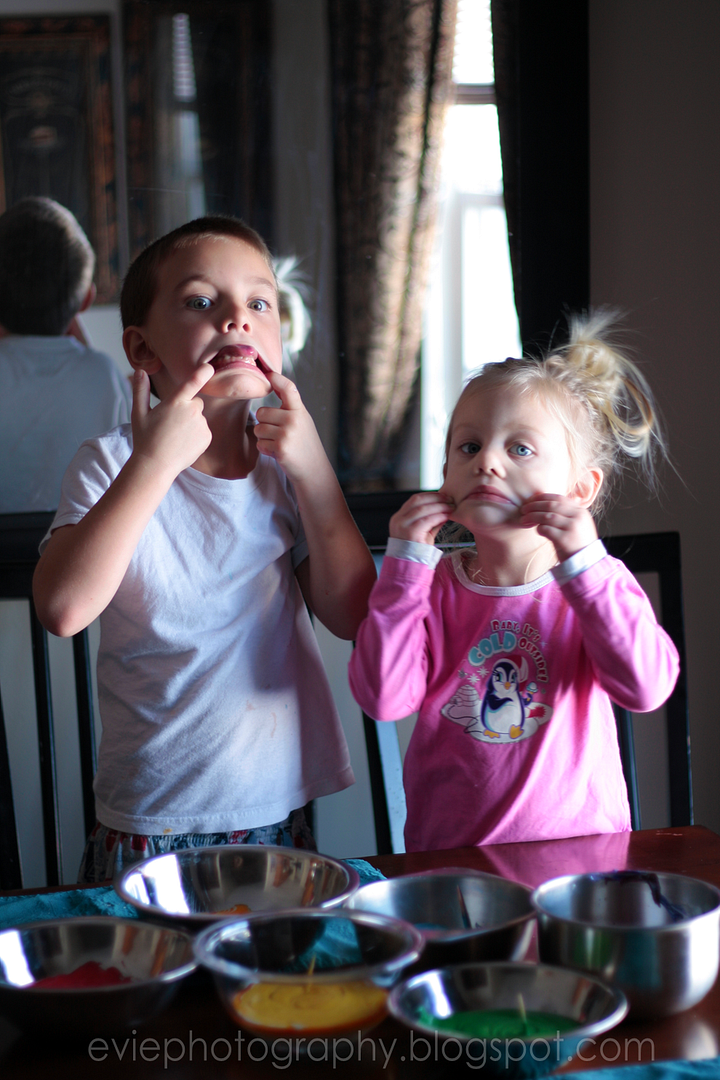 "KIDS! Smile for mommy the RIGHT way!" hahaha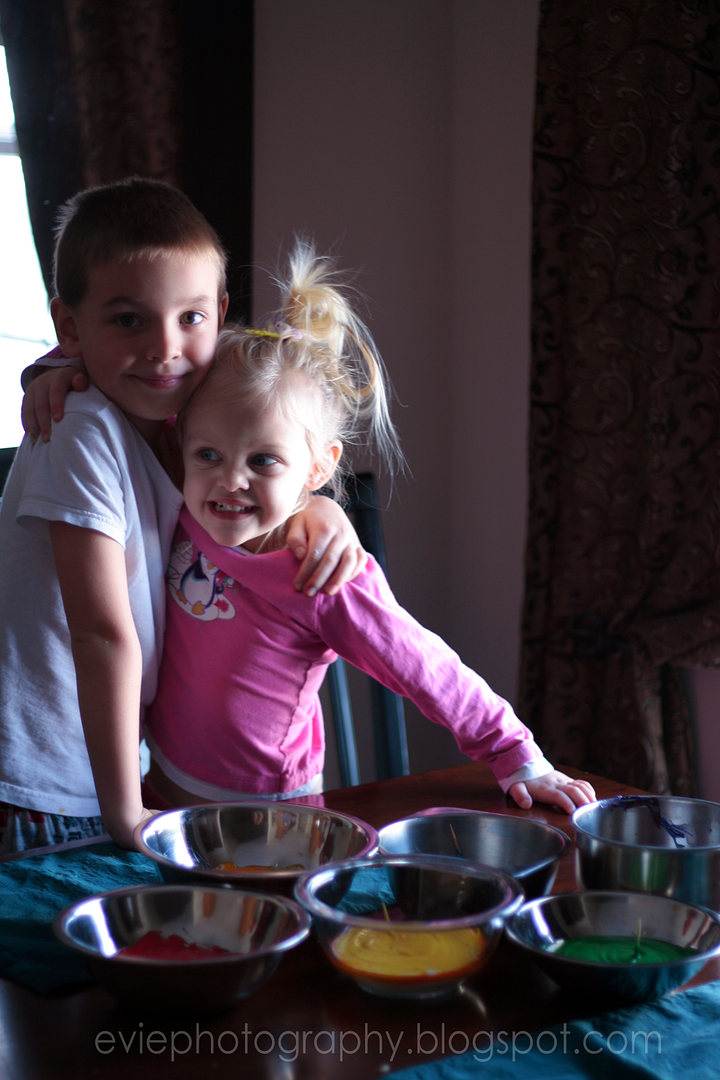 So, then we had six bowls of really well mixed batter...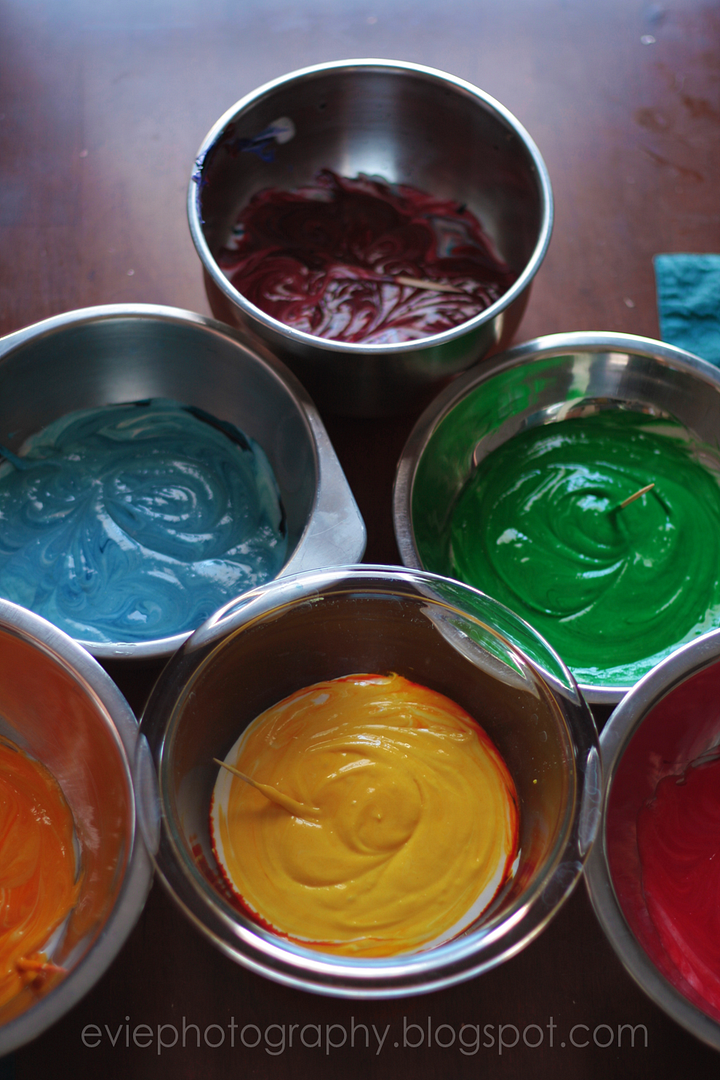 I really didn't know how I was going to put it in. So, I worked turbo fast. I also used a Bundt pan so when it was done you could see the colors better. I can't pin point it, but this picture just really makes me happy.
And there you have it. each piece is totally different. I even put a cup of frosting on the plate so the kids could dunk it. Because really, kids need as much sugar in their diet as possible:) lol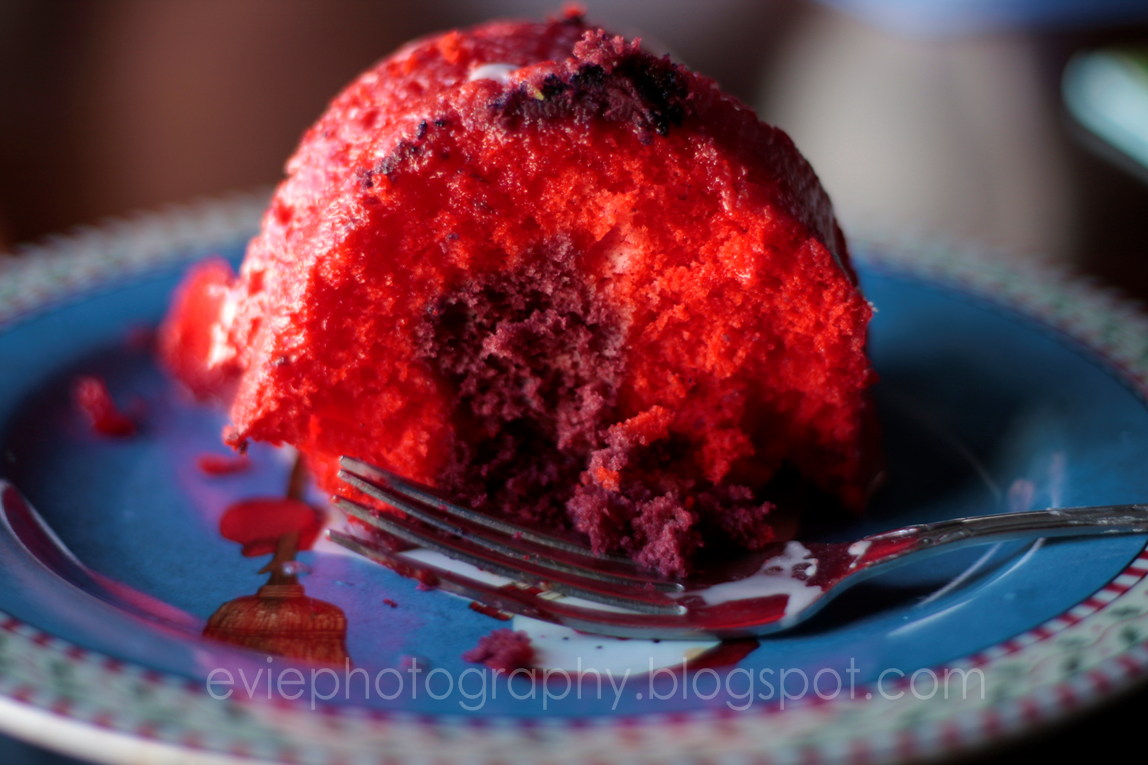 Hope your day so far is excellent....if not, go get a cup of coffee. I know I'm about to;) - Evie
P.S. Oh! If you try this crazy cake idea, please let me know. I'd love to post YOUR pics. Email me at eviephotography@live.com
Pin It