OK, when I mean easy, I mean easy. Check this out...you can make this with THREE ingredients!!!! Chances are, you have these in your kitchen as you read this;)
2 Cups creamy peanut butter
1 Cup sugar
2 eggs
Mix all three ingredients until well blended. Refridgerate for 30 min.
Meanwhile, preheat oven to 325 degrees.
Once 30 min. is up, roll out dough into balls. Place 2 inches apart on ungreases baking sheet. (not gonna lie, I always use my pizza stone to bake cookies. I have never gone back to cookie sheets since. I guess I should call it my cookie stone;)) Flatten each cookie in a criss-cross (makes you wanna jump, jump...lol, ok I'm a nerd. I digress.) pattern with a fork.
Bake about 20 min. or until lightly browned.
BUT, it's possible you're not done....if you're me you're not anyways. I like my cookies really pretty if at all possible. Because well, I blame my Mom:) For this next part you will need a chocolate bar ( I always buy Hershey's bar) and peanuts.
Take the peanuts and throw them in your blender. About 1 cup will do. Turn on chop mode and use your blender once for the year:)
Take the chocolate, break it up into squares and put it in a microwaveable bowl. Turn it on for 2 min. and be sure and stir every once in a while.
Take your cookie and dip side into melted chocolate.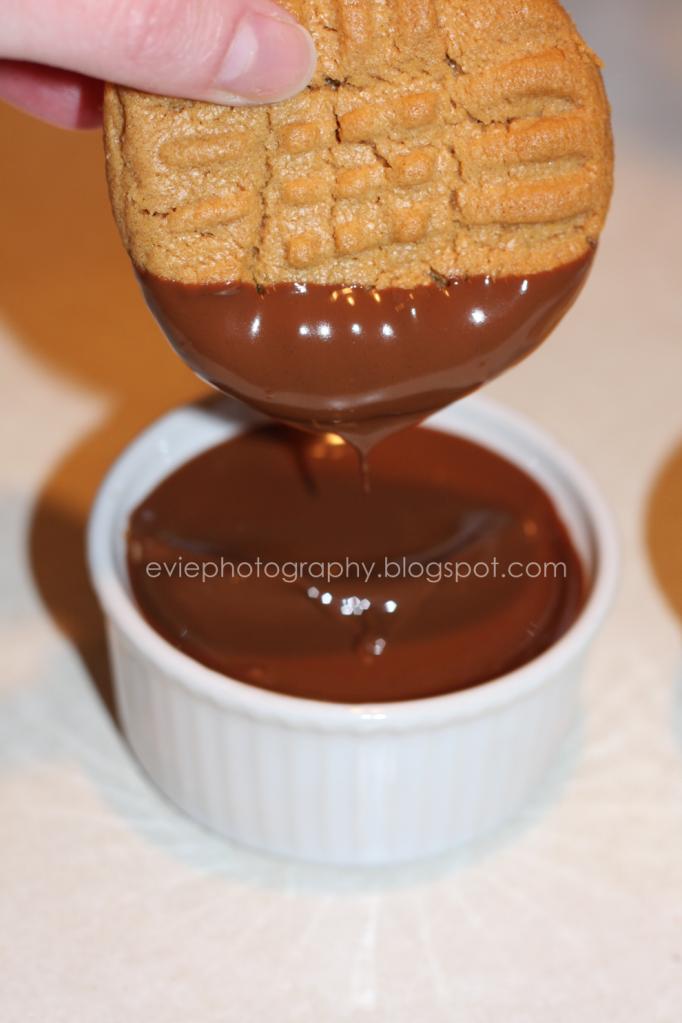 Next, take the melted chocolate side and dip into chopped peanuts.
Place cookies on wax paper and put them in the fridge a few min. to harden.
And there you have it. Beautiful, yummy peanut butter cookies! They look great on a plate. Ready to welcome home your little one from school, or your loved one from work:)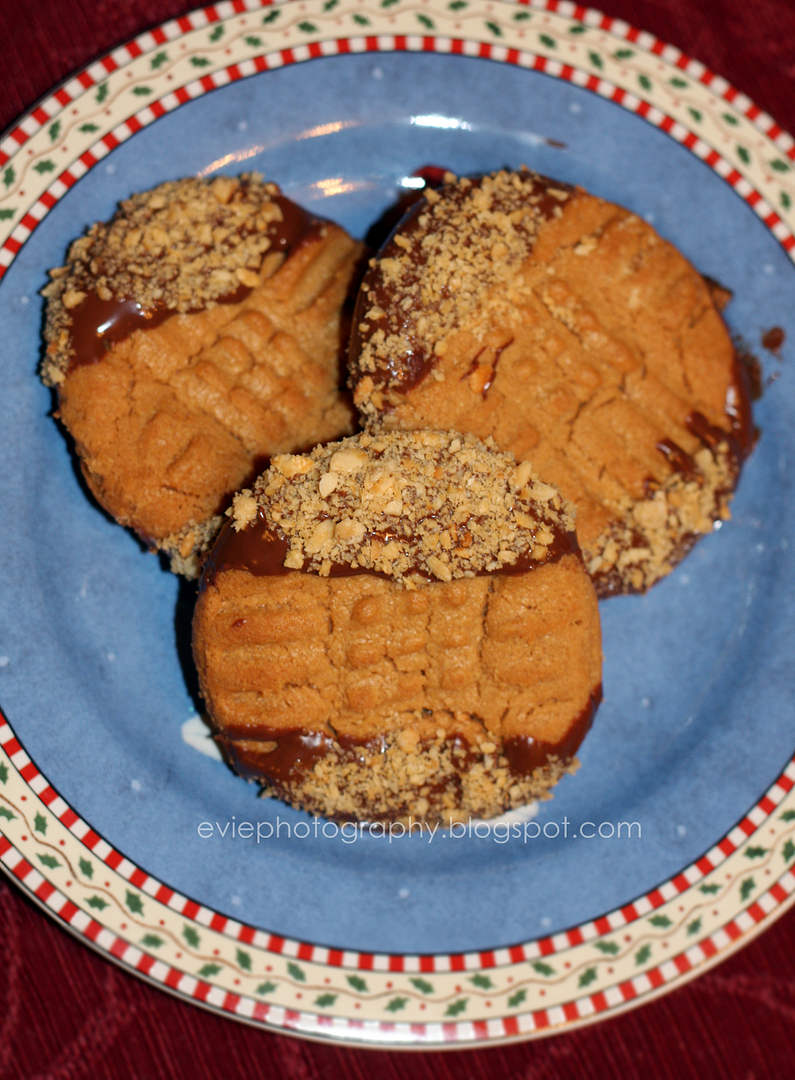 If you want to give them away as a gift, that works too. Grab a tin, some tissue paper and maybe a vintage Christmas ornament. Although I don't recommend a deep tin like this one. They were sinking fast! Sorry peeps, it'a all I had;)
Hope you get to try this recipe out. I've used it a few years myself now. PLEASE e-mail me a picture of your cookies if you do:) I would LOVE to see them and post them on here.
eviephotography@live.com
Have a great Saturday!!!!
Pin It